This year I've come across a few wonderful beauty items that would no doubt make outstanding self-gifts. If anyone has tried any other awesome products, feel free to share!!
Bite Beauty Luminous Lip Library ($36)
I had never tried this brand before I bought this. I wasn't awed by the colors as they appeared on the screen, but I figured I'd give it a try anyways (…its from Sephora, you can always return it). When I got it I wasn't sure what to try first. I put on the prep and the primer and picked a random color (I think it was "fig"). I loved it. Since then I've been playing with the colors and enjoying them all. I love that they're in a palette instead of an actual stick because it makes me take my time applying them and they look that much more amazing on. If you're looking for something a little smaller, they now have a three-color version for $10!!
Yves Saint Laurent LA LAQUE COUTURE Nail Lacquer- ($25)
I thought (and perhaps still think) that spending $25 on a bottle of nail polish is ludicrous. But I splurged and got a bottle anyway, and I just love it (I got  Bronze Aztec, which is a metallic bronze gold). Its color is true to the bottle and it goes on perfectly. The things I really like about it is it has a thicker consistency (not as runny as "regular polishes like OPI), and it has a nice flat brush for easy application. It doesn't seep into my cuticles like some other polishes have. It stays on a good while, too. With two coats and a top coat I got about a week of wear chip-free.  Anyone on the receiving end of this polish would adore it.
Moroccan Oil (prices vary with sizes) –
This is some great stuff. I got a mini bottle to throw in my travel bag (yay for plane-friendly sizes!!) and fell in love with it. It tames my damaged hair and gives it a nice shine without weighing it down. I just put two pumps on my towel-dried have and dry away. And a little bonus? It makes my hands and cuticles so soft after using it!! And it smells pretty nice, too. Its been getting amazing reviews and I don't know why I hadn't tried it sooner! The best place I've found to buy it is just from amazon.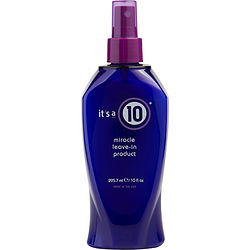 It's a 10 Miracle Leave-in Product (prices vary by size)
I bought this product somewhat randomly based on reviews. I was looking for a good leave-in product that wouldn't weigh my hair down, and this is it. I just use a few sprays at the middle and ends of my hair and it helps keep my hair looking healthier. It's also theoretically helping protect it from my heat blasting, and has some soft of magical "color protector," whatever that means. Sometimes I'll use it in combination with the Moroccan oil for added shininess and protection. On most days I'll just use one product or the other. I don't really prefer one over the other, they're both really good.
Too Faced Glamour Gloss ($19)
I'm always looking for a good lip gloss. This one is technically a plumper and you can definitely sense that it has some tingle to it. But the things I like best about this gloss are that it has practically no taste, is not drying, has no shimmer (at least in the color Sex Pot, which I got), and looks "natural." It looks lovely by itself or over a matte color (I dot on the center of my top and bottom lip for the appearance of a little extra volume). Its not cheap, but its more reasonably priced than many of its competitors with similar benefit.
Christopher Drummond Saude Pele ($70-85)
I discovered Christopher Drummond cosmetics a while back when my regular mineral foundation was discontinued and I was having the hardest time finding a substitute. I got one of his discovery kits, just to try the stuff out. I ended up really liking his foundation, but was even more impressed with the radiance booster. Just a light dusting of this powder brightens up my skin and helps conceal any flaws. It doesn't look shiny, sparkly or unnatural. I was just reading about it on the site, and the other ways he suggests to wear it are under foundation to add life to your skin, as a highlighter, added to moisturizer for a tint, or to body lotion for an extra glow. This stuff is crazy expensive, but one bottle has has lasted me 9 months, and I still have about 1/3 to 1/2 of the radiance booster (I use it every day). Not bad. And I always get it during a sale. Right now they have 25% off (which is the most I've seen) with code CBD1012.
Happy Black Friday! Best of luck to those venturing out 🙂